Born in 1983
Lives and works in Reunion Island
La Box : 60 rue Auguste-Lacaussade, 97430, Le Tampon, La Réunion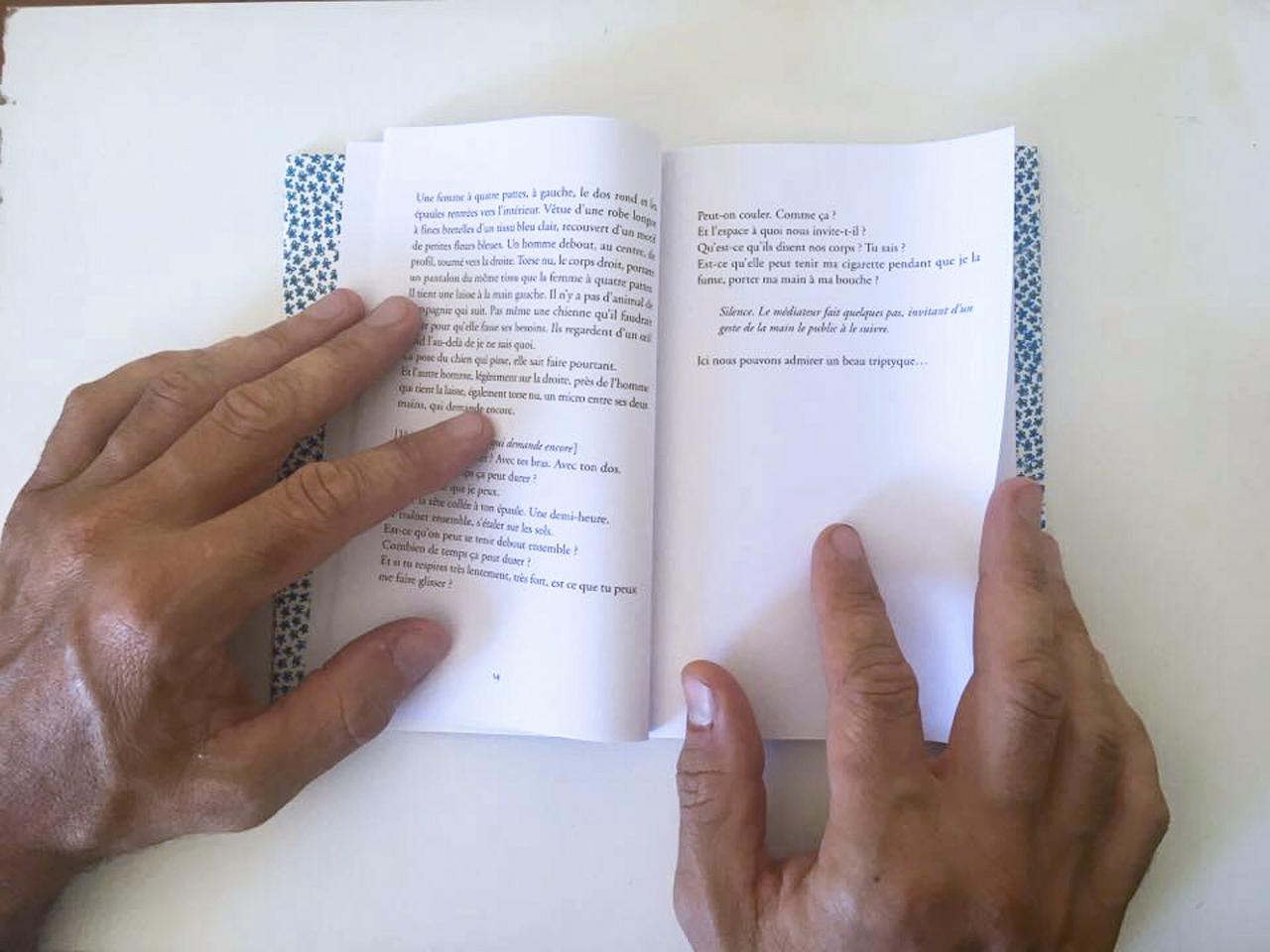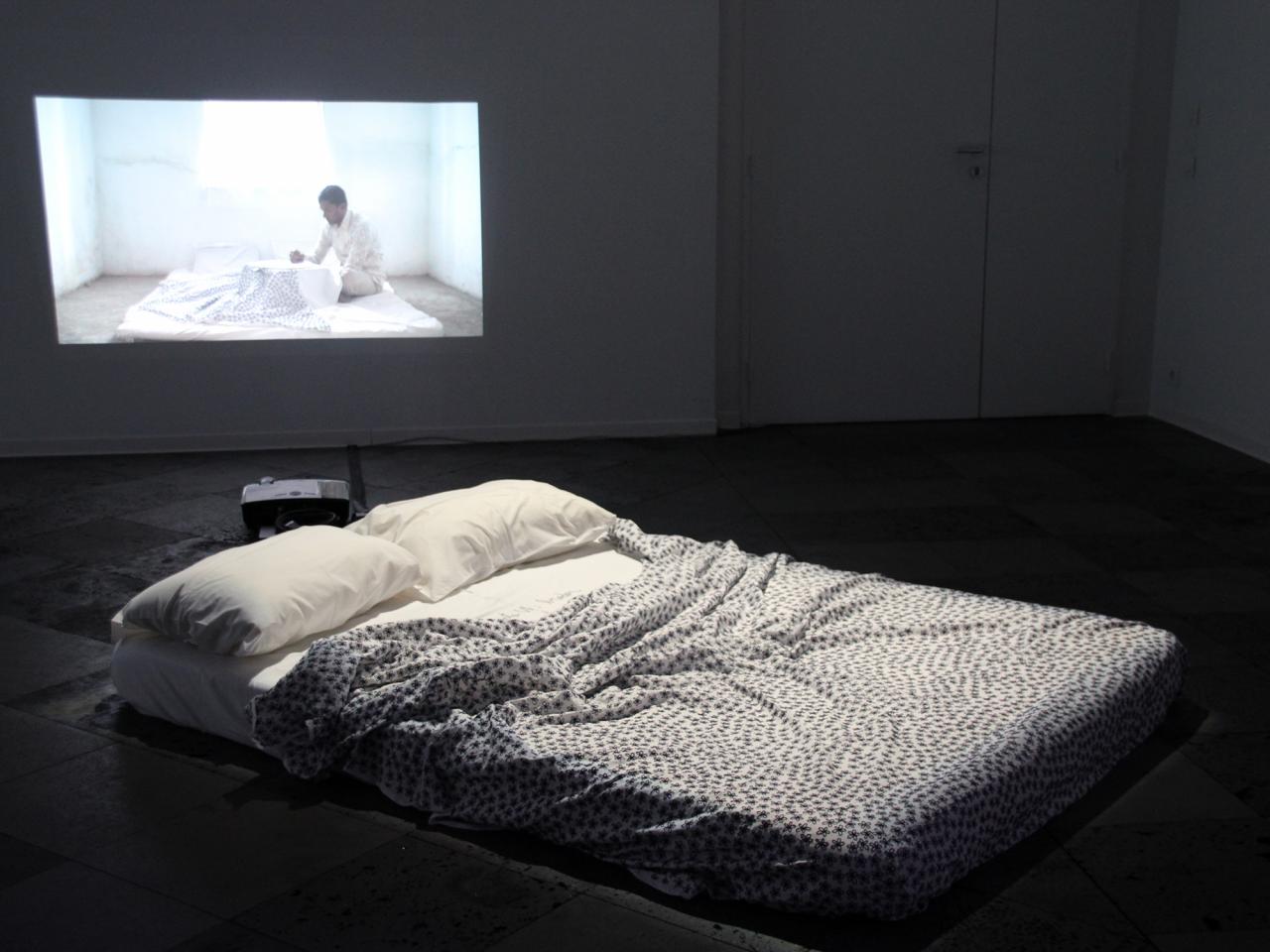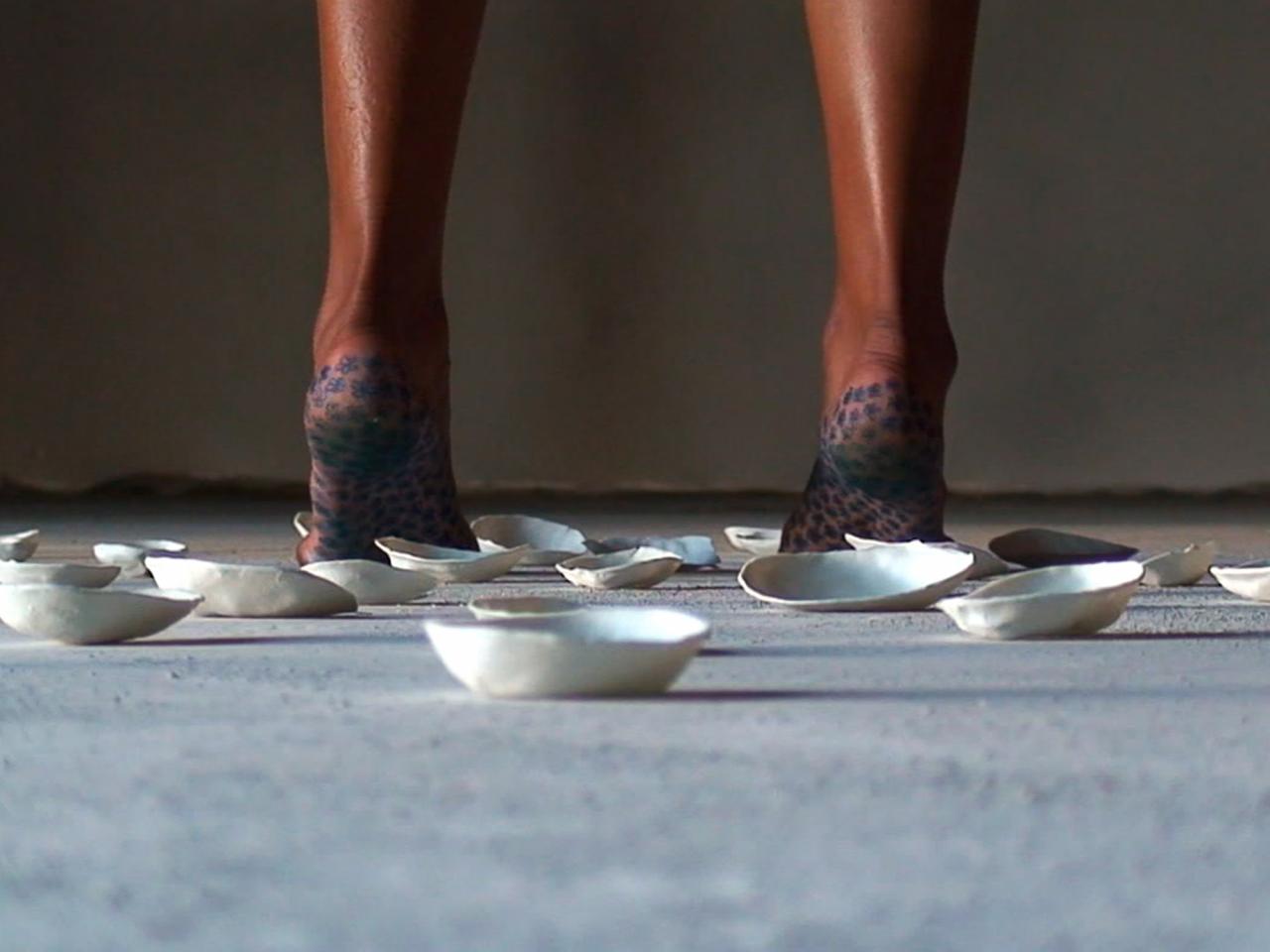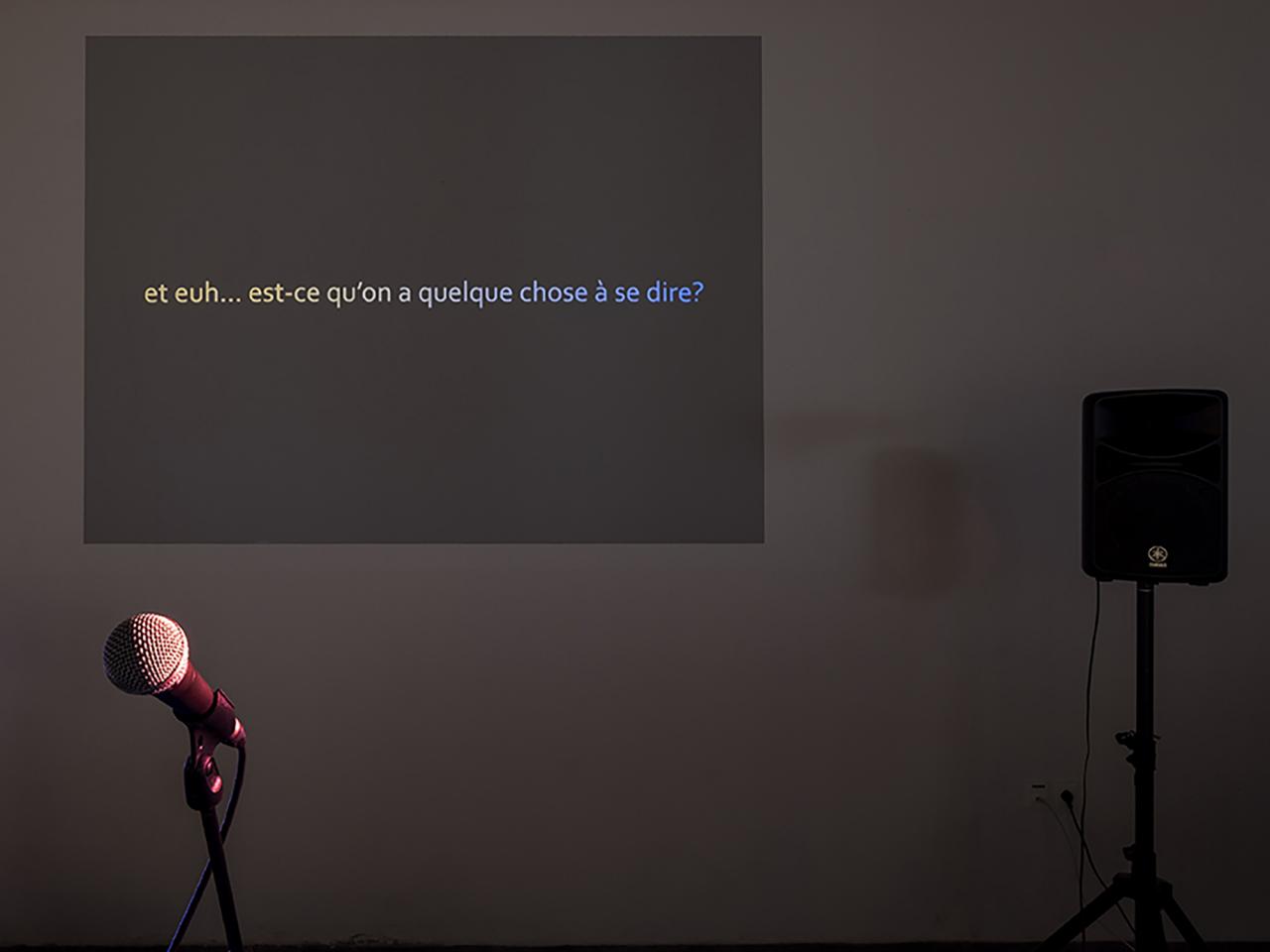 Embroidering, stitching and unpicking, as if one were doing nothing: these are the types of "non-actions" or "counter-actions" that make up Myriam Omar Awadi's work. Using writing, drawing, images and performance, the artist weaves the fabric of ordinary romances "of which nothing is left but embellishments". Esthétique de la broderie, (IN)ACTES and Paroles Paroles are bodies of work designed as research and creative laboratories in which language and silences, and bodies and absences become concrete materials and subjects for potential narratives. As the artist uncoils the thread of whatever resists in her gestures, in the object or in the depiction, a motif appears in the background: a blue flower, like a eulogy of nothingness, a symbol of hidden desire. The flower gradually makes way for the sequin, which reflects the light in the deserted space and adorns the night to make it shine. Myriam Omar Awadi's work questions the ways in which we inhabit empty spaces by taking apart the spectacle, getting rid of what fascinates us in favour of what stings, and attacking the world… with a love song.
Leïla Quillacq, excerpt from a text and interview with the artist, for documents d'artistes La Réunion, 2020.
News
In Our Veins Flow Ink and Fire
Biennale de Kochi-Muziris, Kochi, from the 12/12/2022 to the 10/04/2023, Myriam Omar Awadi
La nuit n'est ni sombre, ni noire. Elle est transparente.
Group exhibition, Médiathèque du Tampon, Tampon, from the 20/01/2023 to the 30/03/2023, Alice Aucuit, Anne Fontaine, Myriam Omar Awadi, Yohann Quëland de Saint-Pern
Indigo Waves and Other Stories
Group exhibition, Zeitz Mocaa, Cape Town, from the 30/06/2022 to the 20/01/2023, Myriam Omar Awadi